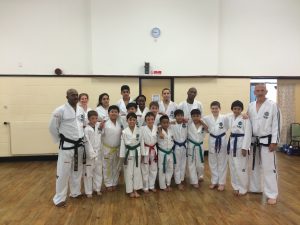 Ek-Lips Taekwon-Do
We endeavour to develop students and create the best of the best within this art of self defence. We liaise and support parents to balance students in and outside of Taekwondo-Do as a positive extension in their lives. Our instructors are very passionate dedicated teachers and practitioners and the Ek-Lips training programs are structured to produce quality students. We've created a respectable family and comfortable training ground for students to build confidence and learn at their own pace. All instructors are DBS and First Aid qualified and comprise a wealth of Taekwon-Do experience.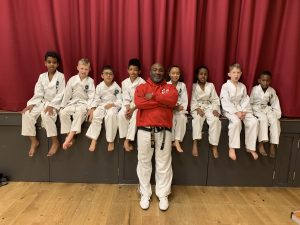 Ek-Lips Instructors
Chief Instructor Miss White III Degree
Meddled numerous times in regional and national level in sparring patters and destruction
Taekwon-Do practitioner for 20 years (and still training)
Aims to develop champions for serious practitioners
Aims to build confidence and self esteem
To provide a friendly and comfortable environment for students training just for fun
Assistant Instructor Mr Luther Powlette II Degree
At Ek-Lips Taekwon-Do School the instructors are proud to teach and share their passion for the art and effectively communicate their knowledge to students of all ages. We continue to mold and craft students to understand offensive and defensive techniques and to absorb this at their own pace.