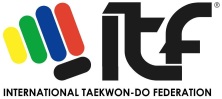 International Taekwon-Do Federation (ITF)
Founded to promote and encourage the growth of the Korean martial art of Taekwon-Do.
The ITF's main functions include coordinating and approving tournaments and seminars, setting standards for teaching (patterns, sparring, destruction), collaborating with affiliated member organizations, and providing services members in regard to rank and certifications

International Taekwon-Do Federation (ITF) England
The National Association for the International Taekwon-Do Federation in England. Their aim is to promote Authentic Taekwon-Do as taught by the Founder, General Choi Hong hi. We organise certification for our members, manage and develop our international competitors and run competitions and courses throughout the year. We are a not for profit organisation, run by an unpaid volunteer board of directors who are elected biennially.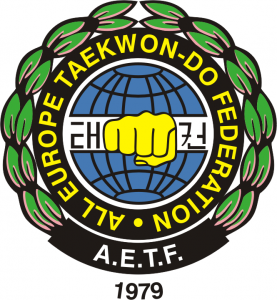 All Europe Taekwon-Do Federation (AETF)
On the weekend of 8th and 9th February, the (AETA) hosted a seminar with 6 times World and 20 times European Champion, Master Jaroslaw Suska from Poland in Tonbridge, Kent.
280 students from all over England and from various organisations took part in the open event that ran over two days with 4 sessions.
https://itfeurope.org/post/seminar-with-master-suska-in-england